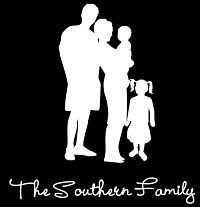 Southern Reflections is the host. And her words are better than mine. So I hope you all join us in this hop!

Please Read For Updates On MGM!!

So...I've been brainstorming for a while. Since I started branching out in the blogging world, I really wanted to spread the good news of my grandfather's mission, International Christian Mission through my blog!! I don't know if some of y'all remember, but I created a challenge to my readers to help spread the news of ICM a couple months ago. For every new follower my blog gained, I would donate 25 cents to ICM. In one month alone, I donated $55, and guess what?? My challenge to you is BACK!!! Only this time I am making it a part of my Meet & Greet Monday hop!! :o) The past two weeks I tried MGM with 'no rules.' The first week I got a great response from those who linked up, and the second week was still a great week, but I had some people take advantage of the 'no rule' hop by linking some not so family friendly sites on a clearly family friendly blog. I do monitor my hop, but I cannot sit all day at the computer to do so!!


Here's How MGM Works Now!!!
First of all, please only link up family friendly blogs...Thank you!! There are still no requirements to participate in this hop; I want you to have fun meeting and greeting with as many people as you want!! The challenge, however, is that you spread the news of this hop so I can help spread the news of ICM!! Tell everyone about this hop, this challenge, and this AWESOME mission: ICM!! :o) For every new follower my blog gains, I will donate 25 cents to ICM...How awesome is it that you as my readers can help out a cause just by spreading the news!! My goal is not to rack up on followers for followers sake, but to share the news of an amazing cause with as many people as I can!! I'm working on setting up a paypal account here soon for donations that can be made straight to the mission as well as a new button for MGM with ICM!! Please pray for this mission and the INCREDIBLE work of the Lord that is taking place in the lives of many precious orphans over in Cambodia, and please give as you are willing and as you feel led!! :o)
And That's Not All!!
This is the first week where you can link up whatever you want...your blogs, Facebook pages, twitter, whatever you would like (as long as it is family friendly ;o) Please just specify which is which!! I am hoping this will benefit all of you, so please let me know what you think, and I'll let you know how it went in my comments later on today. I'm thinking about adding a prayer request linky along with my MGM linky eventually. I have great things in store. Thank y'all SO much for your follow, spreading the GOOD news of ICM, and for linking up and visiting today!! My blog has really enjoyed having you here!!