I haven't done this one in a while. Figured I'd pick it up again! Enjoy!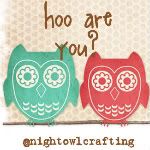 1. What is the most physically painful thing that has ever happened to you?
Most likely giving birth to my 2 kids.
2. What would you name your next child or if you don't have any your first child?
Anna Marie if it is a girl I still like Christian John for a boy. BUT we are done having kids so those are just wishful names. Maybe I'll have grandkids with those names!
3. If you could add one feature to your car, what would you choose?
The ability for the doors to close on their own so we don't have to worry about the kids slamming them shut and denting them.
4. If you named your house (or car or computer) what would you name it?
I haven't done that. So I have no idea!
5. What is your dream occupation?
What I am right now. A SAHM