Woo its the end of the week and the weekend is here! Time for a blog hop!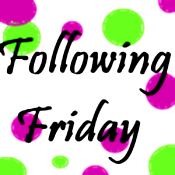 Please follow the lovely hostesses if you have not already!
Hosted by Let's Just Give It Away, Made♥ By♥Jess,
And Then There Were 4, Buzzing The Day Away,
and Whirlwind of Surprises
And the Spotlight Blog is:
Lu's Raves and Rants!
Woo! Let's get this show on the road!