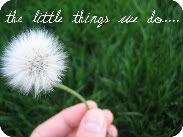 1. When I get a day to myself I like to sleep. Than I think about watching tv or playing on the computer and maybe get some scrapbooking in.
2. High school was.... crappy. Haven't made it to any of my reunions though I am in touch with some of them thru facebook and maybe its age but some of them have matured. I hated high school.
3. A little dream I have is to go to Hawaii for my 40th. (That's a few years down the road though.) I really want to do something spectacular for my 10th anniversary in Feb.
4. A big dream I have is to be debt free and to travel to see the world.
5. If I could drive any car my pick would be a gray lamburgni. Well that's what I wanted when I was a kid but I like those silly toaster cars but don't know what brand etc.
6. A time that I felt really and truly beautiful was when I was walking down the asile to my groom,
7. Tomorrow I will be going to a soccer game and whatever else that day entails.