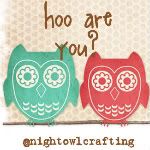 1. List 3 words that remind you of fall.
pumpkins, leaves, halloween
2. Do you wear jewelry often?
No. But I wear my wedding rings and birthstone ring most days of the week.
3. Do you like your toe nails painted or natural?
It depends on my mood but its mostly been natural.
4. Do you ever wear a hat?
Very rarely. And when I do its one of those knit hats cause I'm cold
5. Do you have someone that you talk to everyday on the phone?
No but I defintly text folks!