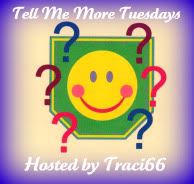 >
Traci66 is doing something a little different this time around. She wanted us to post pictures and explain what they were. So I figured I could post my WOF pictures. They may not be the best quality as most of the pics I took was with my camera phone. Hope you enjoy anyways! *This is a picture heavy post.*
Sheila Walsh
Natalie Grant
Luci Swindoll
Michelle Aguilar from Biggest Loser Season 6
Mary Mary Mary (Singing Group)
Karen James (Widow of Kelly James) Hiker who lost his life on Mt Hood
Lisa Harper
Nicole Johnson Drama
I can't even put in words what this weekend met to me. The biggest impact for me was Karen's story about how she lost her husband. I can't even fathom going thru something like that. Nicole is a very talented actress and she did quite a few monologues. The one that touched me the most was her one about abortion. And Natalie Grant. Yeah, she totally rocked! If you want to know more about Women of Faith please go here.
http://www.womenoffaith.com/
If you have the oppournity to go I strongly encourage you to do so. You won't regret it.
*This was all of my own opinon with no influence from WOF as a franchise *